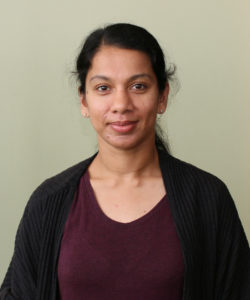 Ann Pulprakkuzhiyil
Registered Physiotherapist
Ann is our registered physiotherapist working with us for the last 10 years. She graduated from India and started working in Canada in 2007.  She strongly believes that patient therapist communication is the strongest key for a successful recovery.  In her opinion a good rehabilitation is a team work between the patient and the physiotherapist, where both have to be faithful towards the task assigned.
Ann loves working with all kinds of orthopedic conditions like  neck pain, lower back pain , TMJ problems,  shoulder pain, knee pain etc. as a result of injury, over use or degenerative changes. She has done a series of continuing education courses on manual therapy, MDT (McKenzie principle) and Mulligan techniques to enhance her knowledge and skills to treat different areas of the body. Along with treating the current injury, Ann also focuses on providing education, tips and exercises to prevent recurrence.
Recently she has found her passion in treating vertigo secondary to BPPV (due to semicircular canal related issues) and is been successfully treating patients with vertigo . Her goal is to continue to improve her knowledge in Vestibular Rehabilitation through advanced courses along with her passion in Orthopedic Physiotherapy.
Outside her working hours, Ann loves to spend time with her family, listening to music and doing crafts.
Melanie McIntyre
Registered Physiotherapist
Melanie graduated from Western University with an honours degree in kinesiology. She then continued her education at Queen's University receiving a Masters of Science in Physiotherapy in 2017. Melanie is interested in orthopaedic physiotherapy and is currently pursuing her orthopaedic manual levels with the Canadian Physiotherapy Association.
Growing up Melanie was a competitive swimmer and swim coach for the Mississauga Aquatic Club. She continues to be active now participating in swimming, yoga and running.
In her free time Melanie likes to spend time with family, friends and her dog. She also loves to travel and experience new cultures.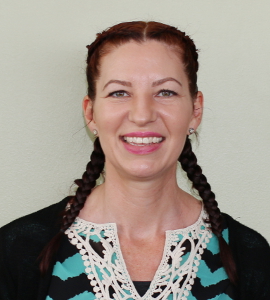 Karen Petko
Registered Kinesiologist
Karen gained her BAK in at the University of Western Ontario, obtaining an honours Degree in Kinesiology. She began her career as a Kinesiologist with this company at its original location, High Tech Physiotherapy, in 2001. Over the years, she has become a dedicated, focused, hard working integral part of the team.
Her role as a kinesiologist involves designing & implementing exercise programs, designing return to work programs, upper & lower extremity muscle testing, passive muscle stretching, postural exams and administering modalities.
Her passion for health, fitness and an appreciation for life developed through her extensive experience in injury rehabilitation. It has always been her desire to help others.
In her spare time, Karen enjoys travelling, hot yoga and living life with her husband.
Vuk Brkovic
Registered Massage Therapist 
Vuk became a massage therapist in 2001 and completed his training at Kikkawa College. He began working for High Tech Physiotherapy in May 2002 and when ECO Physiotherapy opened in Dec 2014 he started working a few days at the second location.
Vuk is very passionate about his profession and helping people recover from injuries and pain. Vuk has a wealth of knowledge and a commitment to furthering his education and skills.  Most recently he completed an introductory course to osteopathy and is considering completing his certification in this field, in order to provide another form of therapy to his clients.
Vuk on his off working hours spends time with his wife and 2 children and is involved in sports and volunteering. Vuk used to play basketball himself but now focuses his time on encouraging and attending his son's tennis passion. He recently volunteered at the Rogers Cup Canada Open for tennis which gave him the opportunity to watch high level tennis players complete.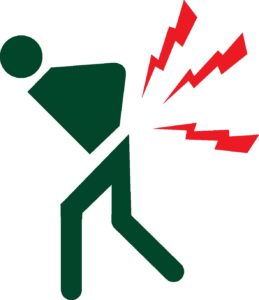 Nevenko Jeftic
Registered Massage Therapist
Neven graduated from Kikkawa college in 2000, and since graduation he has worked in a variety of clinical settings. For the past 13 years he has been working at High Tech Physiotherapy. Since 2009, Neven has been teaching Pathophysiology at Kikkawa college. Also, he is serving  on Council of College of Massage Therapists of Ontario (CMTO) , serving on several committees including Discipline, Quality assurance, Fitness to practice and in 2017 Inquiry, Complaints and Reports Committee.
He is proud to be 2nd best tennis player, 3rd best skier and 4th best skater in his family.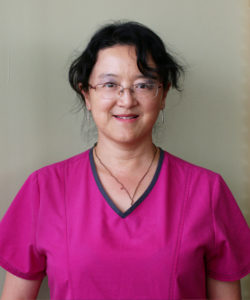 Hui Ming "Helen" Yu
Registered Massage Therapist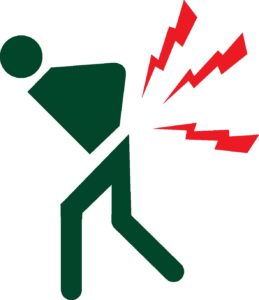 Mirela Prisoj
Registered Massage Therapist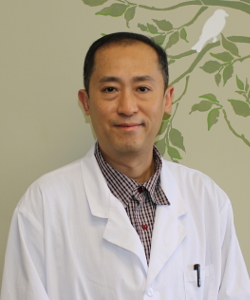 Kevin Chan
Registered Acupuncturist
Dr. Dominique Vanier
Naturopath
Dr. Dominique Vanier, ND is a registered Naturopathic Doctor and a certified sports nutritionist of the International Society of Sports Nutrition (ISSN). Dr. Dominique is a general practitioner with experience and clinical focus on digestive conditions, thyroid disorders, hormonal conditions, and chronic and complex disease.
Dr. Dominique graduated from the Canadian College of Naturopathic Medicine (CCNM) in Toronto, where she obtained a four-year post-graduate Doctor of Naturopathy (N.D.), during which she completed a 12-month clinical internship at the Robert Schad Naturopathic Clinic. She is in good standing with the College of Naturopaths of Ontario and a member of both the Ontario Association of Naturopathic Doctors and Canadian Association of Naturopathic Doctors.
Dr. Dominique has an Honours Bachelor of Science in Chemistry (Environmental) from Queen's University and a Master of Environmental Science (M.Env.Sc.) from the University of Toronto. She has been a consultant for various organizations in the health industry, including A. Vogel/ Bioforce Canada and the Ontario Association of Naturopathic Doctors (OAND), and employs a strong knowledge of policy and government having worked as a Senior Policy Advisor for the Ontario provincial government in her former career.
Dr. Dominique is a currently serving a three-year term as a Director on the OAND Board of Directors, and brings a perspective and understanding of policy and government to naturopathic medicine in Ontario.