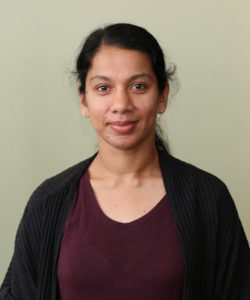 Ann Pulprakkuzhiyil
Registered Physiotherapist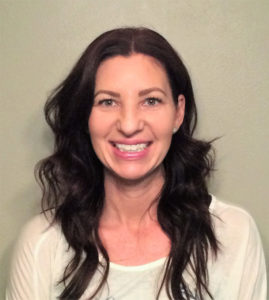 Karen Petko
Registered Kinesiologist
Karen gained her BAK in at the University of Western Ontario, obtaining an honours Degree in Kinesiology. She began her career as a Kinesiologist with this company at its original location, High Tech Physiotherapy, in 2001. Over the years, she has become a dedicated, focused, hard working integral part of the team.
Her role as a kinesiologist involves designing & implementing exercise programs, designing return to work programs, upper & lower extremity muscle testing, passive muscle stretching, postural exams and administering modalities.
Her passion for health, fitness and an appreciation for life developed through her extensive experience in injury rehabilitation. It has always been her desire to help others.
In her spare time, Karen enjoys travelling, hot yoga and living life with her husband.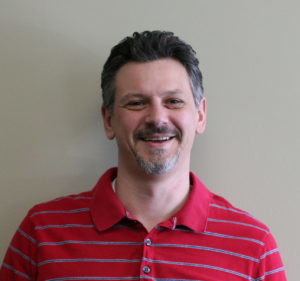 Vuk Brkovic
Registered Massage Therapist 
Vuk became a massage therapist in 2001 and completed his training at Kikkawa College. He began working for High Tech Physiotherapy in May 2002 and when ECO Physiotherapy opened in Dec 2014 he started working a few days at the second location.
Vuk is very passionate about his profession and helping people recover from injuries and pain. Vuk has a wealth of knowledge and a commitment to furthering his education and skills.  Most recently he completed an introductory course to osteopathy and is considering completing his certification in this field, in order to provide another form of therapy to his clients.
Vuk on his off working hours spends time with his wife and 2 children and is involved in sports and volunteering. Vuk used to play basketball himself but now focuses his time on encouraging and attending his son's tennis passion. He recently volunteered at the Rogers Cup Canada Open for tennis which gave him the opportunity to watch high level tennis players complete.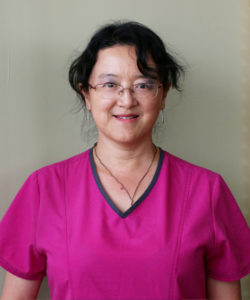 Hui Ming "Helen" Yu
Registered Massage Therapist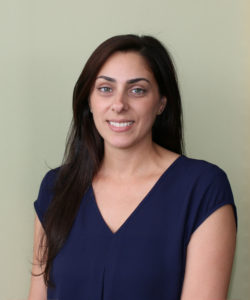 Darin Nicola
Administrative Assistant
Ana Ferreira
Senior Administrative Assistant
Ana is our Senior Administrative Assistant. She joined our team in 2014 and has always been showing great effort, enthusiasm and dedication at work.
She holds a Bachelors' degree of Social Sciences, minor in Psychology and a passion for the healthcare administrative field.
Ana's biggest love is for her family and her cat "Muffin"! In her spare time you can find her enjoying nature, hiking, camping, doing a fitness class and spending time with her friends and family.